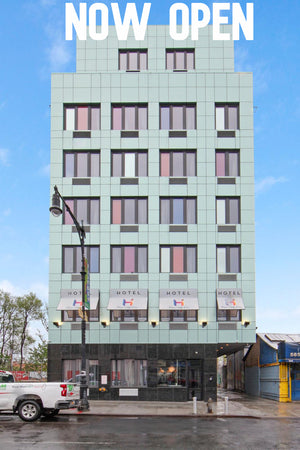 HOTEL 365
Located within New York's vibrant South Bronx, Hotel 365 embodies and evolves the independent spirit of the New Yorker.
Situated outside the bustling central district of the Bronx, in both location and mindset, Hotel 365 offers an unparalleled experience when traveling to New York City, with impeccable service, spacious Bronx accommodations, and intriguing décor.
Featuring , a welcoming Lobby, 24 Hour Concierge, Complimentary Wifi, and Yankee Stadium, The Botanical Gardens, Yankee Stadium, And Many Other Attractions Are Extremely Close!